Since I was a young child Mars held a special fascination for me. It was so close and yet so faraway. I have never doubted that it once had advanced life and still has remnants of that life now. I am a dedicated member of the Mars Society,Norcal Mars Society National Space Society, Planetary Society, And the SETI Institute. I am a supporter of Explore Mars, Inc. I'm a great admirer of Elon Musk and SpaceX. I have a strong feeling that Space X will send a human to Mars first.
Wednesday, May 21, 2014
General warns of US space vulnerability
©AFP
The head of the US Air Force's space command says he is "very concerned" about the state of the country's rocket industry in a sign of American anxiety over its dependence on
Russia launch technology
.
General William Shelton was speaking to the Space Symposium in Colorado after Russia's deputy prime minister, Dmitry Rogozin, vowed to stop letting the US use Russia's RD180 rocket motors for military satellite launches. The motors are used in the Atlas V rocket that the United Launch Alliance uses to lift the US's most sensitive spy satellites into space.
More
ON THIS STORY
ON THIS TOPIC
IN AEROSPACE & DEFENCE
While there are new, domestic space companies such as Elon Musk's SpaceX and some US-built rockets that use only US technology, the Atlas V can lift heavier satellites and has a long record of reliability. ULA is a joint venture between
Boeing
and
Lockheed Martin
and has a monopoly on the US national security launch business.
It could take four to five years for US contractors to
develop a new motor
with the same capabilities as the RD180. ULA has stockpiled enough motors to continue launches for two years if Russia makes good on its threat.
"I remain very concerned about the state of our rocket propulsion industrial base," General Shelton said towards the end of his address.
With the help of the US Congress, the military was examining the possibility of developing a domestically produced rocket engine, he added.
But he went on: "As many of you know, a strong domestic industrial base is key to assured access to space."
Gen Shelton had previously painted a picture of space operations that had been transformed since the cold war by the number of countries operating in space and by the potential for attacks on satellites.
US's Russian space dependence highlighted
When a US National Reconnaisance Office satellite lifted off into the sky above Cape Canaveral on April 10, the rocket's ultimate destination in space and the satellite's purpose were all kept top secret. But there is a strong possibility that the intelligence satellite will be used to monitor the behaviour of the Russian military, which when the launch took place was massed on Ukraine's eastern border.
Read more
The US was vulnerable, he said, because it relied for critical capabilities on a small number of large, complex satellites that if lost or destroyed by enemy action would severely harm the country's intelligence-gathering. The military was planning to move to using larger networks of smaller satellites.
"This distributed approach we believe will minimise the impact of losing a single asset," he said.
The US military might also buy space on commercial satellite launchers for some launches and there were new approaches to reaching space, including the Virgin Galactic system for space tourism.
Gen Shelton was "intrigued" by the possibility of competition for national security launches, he said. SpaceX's entirely US-built Falcon rocket is working towards being certified for use to launch US national security satellites, as are the vehicles of
Orbital Sciences Corporation
, another company working in the field.
The general, nevertheless, stressed the importance of being fully competitive in space technology.
"The mainstay of space operations is assured access," he said.
US vulnerability over the RD180 reflects the country's decision on both cost and strategic grounds to rein in spending on rocket engine development after the end of the cold war and to embrace Russia's space industry.
Russia continued to spend on the area and developed engines that required less fuel per pound of thrust than their US equivalents. Any new engine could come from plans that the National Aeronautic and Space Administration is already pursuing for new, manned space craft that will be able to carry astronauts ultimately to Mars.
RELATED TOPICS
Copyright
The Financial Times Limited 2014. You may share using our article
Wednesday, May 14, 2014
Last updated:
May 13, 2014 10:01 pm
Russia moves to oust US from International Space Station
By Kathrin Hille in Moscow and Robert Wright in New York
Author alerts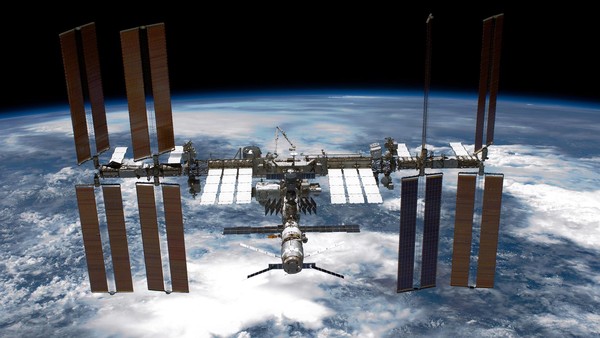 ©Getty
Russia
is to deny the US use of the International Space Station beyond 2020 and will bar export of critical rocket engines to the US, in a move that has highlighted American dependence on Russian space technology.
Dmitry Rogozin, Russia's deputy prime minister, announced the measures in response to US sanctions against a series of Russian companies and officials over the
Ukraine
crisis.
More
ON THIS STORY
ON THIS TOPIC
The twin moves against the space and satellite programmes represent one high-tech niche in which Moscow believes it has leverage over the
US
.
Mr Rogozin pointed out that, following the US's retirement of its space shuttle fleet amid National Aeronautics and Space Administration cuts in 2011, the US was no longer able to send astronauts to the station on its own.
"The Russian segment of the ISS can exist independently from the US one, but the US segment cannot exist independently from the Russian one," Mr Rogozin said.
The effective ban on exports of MK-33 and RD-180 rocket motors could be of greater significance to the US. The RD-180 powers the Atlas rocket used by the United Launch Alliance joint venture between
Boeing
and
Lockheed Martin
which puts the US's most sensitive military satellites into orbit.
Mr Rogozin said the exports could continue if the US gave guarantees that the motors would not be used to launch military satellites. But, given ULA's critical role in the US's military satellite programme, such guarantees look unlikely.
"At the moment, US national security launches are heavily dependent on access to the Russian engine," Loren Thompson, an analyst at the Virginia-based Lexington Institute, said.
As Moscow's stand-off with Ukraine escalated in recent months into the worst falling-out with the west since the Cold War, both US and Russian diplomats had noted that the two powers continued to "do business" pragmatically in areas of global significance. "Space is obviously no longer part of that," said one western diplomat.
Washington last month decided to revoke export licences for technology goods that can be used militarily by Russia and to refuse to extend new ones. Washington is also considering new restrictions on the export of high-tech equipment to develop Russia's energy resources.
Moscow's move against the ISS came in the form of a rejection of a US request to use the station beyond 2020. The ISS, jointly maintained by several countries, has been continuously manned by rotating missions for more than 13 years and is used for research, some of which is considered vital for further space exploration.
The move over the rocket motors comes after SpaceX, the space venture of Elon Musk, founder of
Tesla Motors
, asked a federal court to bar the ULA from buying RD-180 motors. SpaceX said the purchases breached US sanctions against Mr Rogozin, who is also head of Russia's space programme. SpaceX, which already carries out some launches of less sensitive satellites for the US government, does not use Russian engines and would like to break into launching the most sensitive satellites.
ULA said neither it nor NPO Energomash, its Russian supplier, had been made aware of any restrictions. But, if reports of the move were accurate, they affirmed that SpaceX's "irresponsible actions" had created "unnecessary distractions, threatened US military satellite operations, and undermined [the US's] future relationship with the International Space Station".
"We are hopeful that our two nations will engage in productive conversations over the coming months that will resolve the matter quickly," ULA said.
ULA added that it could switch to a second vehicle – Boeing's Delta rocket – which used US-built motors and could meet all its customers' needs. It also had a two-year supply of RD-180 motors "to enable a smooth transition to our other rocket".
Mr Thompson said the US military strongly favoured using ULA for its most sensitive launches because of its flawless record of putting satellites safely into orbit. Most other rocket systems continue to suffer
regular launch failures
that destroy vehicle payloads.
"The Ukraine crisis has made policy makers reflect on the wisdom of relying on Russia for any type of lift requirements, either manned or unmanned," Mr Thompson said.
Three astronauts – one American, one Russian and one Japanese – were due to leave the ISS in the early evening on Tuesday US eastern time to return to earth. They were due to land near Dzhezkazgan in Kazakhstan. A further three astronauts – one American, one Russian and one German – are due to blast off for the space station from Kazakhstan on May 28.
The

Russian segment of the ISS can exist independently from the US one, but the US segment cannot exist independently from the Russian

one
- Dmitry Rogozin, Russia deputy prime minister
Assuming Russia does not reconsider, its decision on the ISS could strengthen China, which aims to have its own space station by 2020 and is currently excluded from the ISS – chiefly because of opposition from the US.
Mr Rogozin said Moscow would not impose sanctions of its own, and would not obstruct the work of US astronauts. However, he called the US an "unreliable" technology partner and said the government was therefore seeking to intensify work with other countries.
Roscosmos, the Russian space agency, is due to present new plans for space exploration to parliament. Mr Rogozin said it was looking to redirect funds from manned space flight to other, more promising areas and had been advised to seek co-operation with Asian countries.
Russia also threatened to switch off 11 GPS ground stations on its territory unless the US agrees to its request to establish a similar station for its own satellite position system Glonass in the US. The GPS ground stations would be suspended from June 1 and switched off on September 1 if a bilateral working group failed to reach consensus on the Glonass issue, Mr Rogozin said.
GPS, on which services such as navigation and mapping apps rely, would still work as its satellites continue to operate. But it would lose accuracy because the ground stations help correct the satellite data.
RELATED TOPICS
Copyright
The Financial Times Limited 2014. You may share using our article tools.
Please don't cut articles from FT.com and redistribute by email or post to the web.